Are Druids in Your Subconscious?
"We know more than we think we do. We think more than we know we do." ― Adeel Ahmed Khan
Do you know what's in your subconscious? Is it your repressed memories, thoughts, and ideas related to yourself? Perhaps it contains a restrained potential for significant mind expansion?
I don't know what is in my subconscious, but I suspect some pretty bizarre things. My therapist theorizes that my problem with getting restful sleep is due to anxiety created by my subconscious.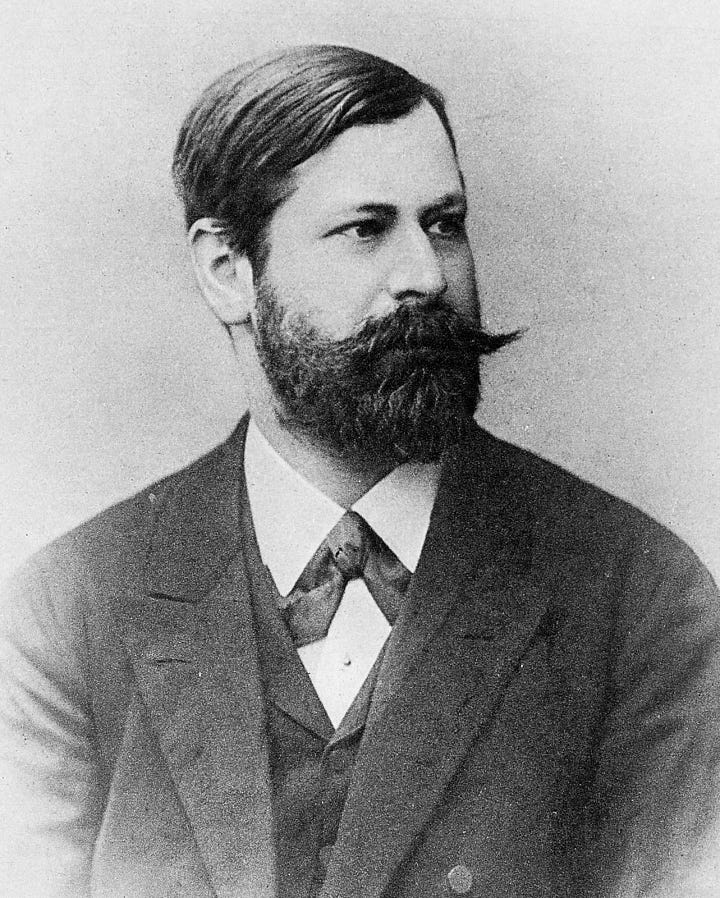 There are so many theories about what the subconscious is and does, including from Sigmund Freud and Carl Jung. There may never be, at least in our lifetimes, a proper understanding of the subconscious mind.
Freud theorized that the subconscious is exclusive to each person and based on what that person believes and experiences.
I do not believe this is the case. As if I have any qualifications to say that. Can you envision the great debate, Mike vs Sigmund?!
For the longest time, not having done any research, I felt that it made some sort of sense that part of our subconscious is inherited. We inherit traits we can consciously see, like physical traits and mannerisms, diseases, etc. Why wouldn't we inherit aspects of the subconscious as well?
In the early stages of my research, I was brainstorming why I felt most at peace and comfortable in Ireland. Don't get me wrong, Ireland is a wonderful and beautiful place, but there had to be more. I have visited many other great places over the years, but none gave me the special feeling of Ireland.
I am sure respect for history and those who have come before (like my Irish ancestors) plays some small part. But, I think it is the people that are the overwhelming factor. Yes, the Irish people, in general, are fantastic and extremely friendly, especially if you have the time for a very long chat.
However, that is not what I mean. It is just the vibe of the people. I feel like they don't know that they know something. It seems to me that numerous practices and beliefs, large and small, seem to be done out of habit, out of tradition, as if something from the past is hardwired in them. I view it as "spiritual DNA."
Little did I know that psychologist Carl Jung believed something similar. He called it the collective unconscious.
Britannica defines "collective unconscious" as a:
"term introduced by psychiatrist Carl Jung to represent a form of the unconscious (that part of the mind containing memories and impulses of which the individual is not aware) common to mankind as a whole and originating in the inherited structure of the brain. It is distinct from the personal unconscious, which arises from the experience of the individual."
While researching Druidry, I noticed that most reputable sources indicate that there is very little known about the Proto and Celtic Druids. This is because they had an oral tradition, with nothing written down. All we are left with is third-party biased sources, archaeological evidence, etc.
This fact is accurate but can be considered what we consciously know about the Druids. What about subconsciously?
In his book "The Druid Mysteries: Ancient Wisdom for the 21st Century," Philip Carr-Gomm believes that "spiritual inheritance" is one of the ways Druidry survived for approximately one thousand years between the extinction of the Druid religion and its revival during the renaissance.
Carr-Gomm states that:
"Druidism as a religion was extinguished, its ideas and inspiration lived on in the cultural and spiritual inheritance of successive generations, encoded in the old tales, in folklore and the landscape itself."
Earlier this week, I had the privilege of speaking with Mr. Carr-Gomm. This is one of the topics that we discussed. See below for information regarding this interview.
This idea of a "spiritual inheritance" is very interesting, and I hope to research it further.
---
Updates:
Philip Carr-Gomm
As mentioned, I had the great honor of interviewing Philip Carr-Gomm this week. It was a fantastic interview, and we discussed several interesting topics.
I want to thank Philip for his generosity with his time and for sharing his knowledge.
The interview should be available for you to watch or listen to soon. I will announce its availability via a newsletter, but if you want to access it as soon as it is published, please subscribe to my YouTube channel and click the little bell to receive updates.
In addition, this interview will also be available via Podcast on the platforms shown at the end of the newsletter.
Podcasts
I am happy to announce that my Podcast, called "A Skeptic's Journey," is now available on most major platforms, except for Google, which is still processing.
Currently, there is only a brief welcome Podcast posted. However, in the future, it will have interviews (including Philip Carr-Gomm), research updates, stories and mythology, my ramblings, etc.
Please note that although my Podcast is available on most major platforms, it may not show up listed on the platforms for a few days to a week. However, the links below will take you directly to the Podcast.
---
Don't Forget About My Upcoming Interview…
Paraic Donoghue - December 19th/20th
Paraic is a native Irish language speaker. He was raised on the Connemara Gaeltacht in County Galway, Ireland. Paraic is committed to the preservation and growth of the Irish language, along with the culture that is inextricably linked to it. He currently provides private Irish language lessons to students all over the world.
We will be discussing what it was like growing up and living on the Gaeltacht, his views on the Irish language and its importance, and the customs and traditions of his Gaeltacht that may have derived from the time of the Celts or earlier.
The interview will be published on my YouTube channel and Podcast approximately one-week post-interview.
---
Have a great weekend!
My name is Mike, and I am a skeptic and recovering accountant just starting to make my way through the world of the Druids, Celts, and Pagans.
Join me on my journey as I use an analytic eye to extract what I believe to be golden nuggets of truth from these fascinating topics. My goal is to find valuable ways, practices, and insights to make your life better today.
If my content speaks to you, please subscribe to my newsletter! Also, feel free to leave a comment to let me know what you think. I am here to serve what I hope will be a great community of curious and like-minded individuals.
"May the Road Rise to Meet You!"
With a skeptical mind and an analytical eye,
Mike Guarneri
My Links:
Podcast Platforms:
P.S. - I publish a new newsletter every Friday. Please be sure to subscribe. My past newsletters can also be found at mikeguarneri.com.
P.P.S. - Any links above to products on Amazon.com are affiliate links. Making a purchase via an affiliate link will cost you nothing additional, but Amazon will give me a small commission.
P.P.P.S. - If you enjoyed reading this piece, I'd like to ask a favor of you. For a limited time, I will be conducting 1-on-1 Zoom calls with select members of my SubStack subscribers.
Think of this call as a Discovery Call. The goal is to discover your vision, goals, and challenges as they may relate to the Celtic way of life, druidism, and pagan practices. This call will be beneficial to both of us.
My goal with these calls is to discover a common thread so that I can best add value and serve you. It will help me focus my content and research to ensure I cater to your true vision and goals.
These 1-on-1 calls are free, of course. And everything you share on the call will be private between you and me.
If you're interested or want to introduce yourself and say hi, I'd love to hear from you.
You can reach me directly via email at mike@guarneriny.com.
1
Carr-Gomm, Philip. Druid Mysteries: Ancient Wisdom for the 21st Century, 2011. pg. 42.